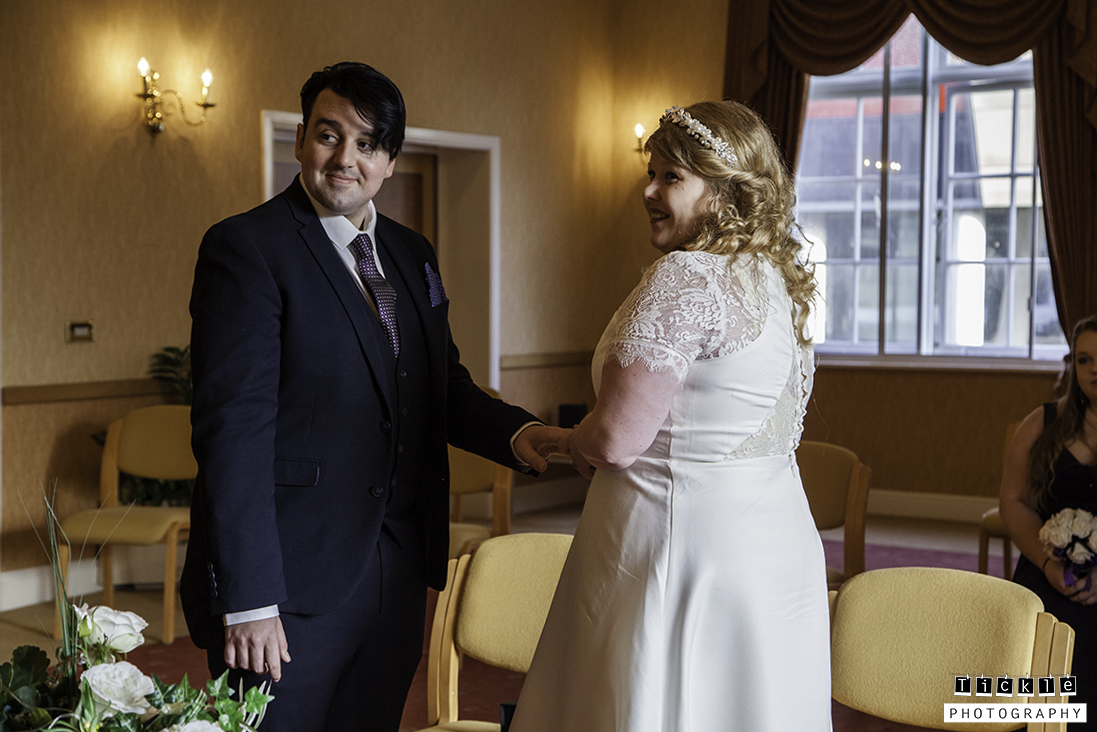 Housemates to Husband and Wife
Since Covid-19 made its way onto the scene, there have been plenty of ups and downs. Some would say mainly downs, but the downs are what make the ups more uppy (like that's a word) but it is those downs that made joining thus couple on their wedding day all the more heartwarming.
We all love a "throwing caution into the wind" story, don't we? This is Tom and Laura's.
For well over a year, Tom and Laura had been planning their wedding. They planned to tie the knot in a registry office with a small group of close friends and family. After the legal side was completed, they planned to have their marriage blessed before throwing an almighty rustic barn wedding reception near Matlock, Derbyshire, for all of their friends and family. A laid back affair for everyone, a reason to bring a bottle or crate and have a blinding good knees up.
Enter lockdown number one! Their special day was moved back from March 2020 to May 2021.
Roll forward to just before New Year's Eve. Tom and Laura announced that they weren't going to wait, Boris and COVID were not going to halt proceedings for another moment!
Government restrictions did throw a spanner into the works and only six were allowed into the ceremony room: two registrars, the bride and groom and two witnesses. So Tom and Laura's familys couldn't physically attend the ceremony. Did this dampen the day I hear you ask? Heck no! Enter ninja photographer extraordinaire (someone else's words…not mine) at the 11th hour (literally) I was called to action! Despite the restrictions, if their families couldn't be there, I was making it my job as their wedding photographer to capture those special moments for those family members so that they could still be part of this fabulous, emotional day!
Their families now get to see how blissfully happy both Laura and Tom were, how stunning Laura looked in her wedding dress and how emotional Tom became during his vows.
What was my favourite part of the day you ask? Laura, suddenly looked troubled. Laura lowered her gaze and said to Tom, "we will no longer be able to call ourselves housemates", the grin spreading across her face as she raised her eyes to his, beaming at him, "because we are now, husband and wife"!